Kaneman factory is over 70,000 square meter, and showroom covers 1000 square meters in factory, which is visited by domestic and overseas customers to choose . Over 80 mattresses for options, you can try and experience the different comfort levels. We carry our mattresses to CIFF show each year, and our new showroom is last for one week to display. Spring season in March, Guangdong, and Autumn season in September in Shanghai to CIFF. Welcome to visit us! As custom bed mattress suppliers,we work with over 50 countries and areas. This bed mattress cost more? No. We can provide wholesale mattress prices for you. It is popular and export to Chile, Spain, Portugal, Australia, Canada, Saudi Arabia, Bahrain, South Africa, Virgin Islands etc.
Brand
Kaneman or OEM/ODM
Original place
Hebei Province China(Mainland)
Model#
KMS2226
Firmness
Medium firm
Thickness
12 inch/30cm
Top Surface
White Knitted fabric with 3cm foam and fiber quilted
Inner Materials
Eco-friendly white cotton pad
3cm latex foam+3cm support foam
Pocket spring 2.0mm steel wire 20cm height with foam encased 9cm protection wall
Eco-friendly white cotton pad
Bottom
Polyester fabric with 1cm quilting
Package
1.)vacuum rolled in a box
2.)vacuum flat in pallet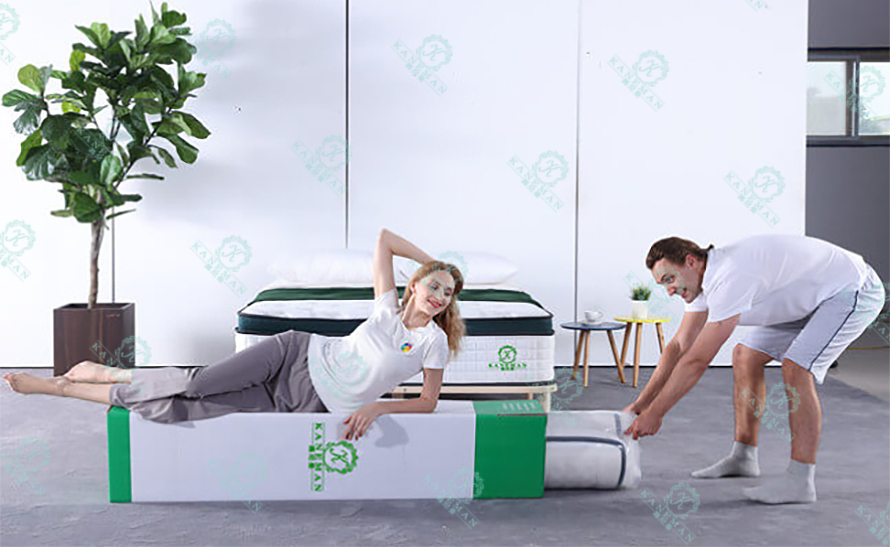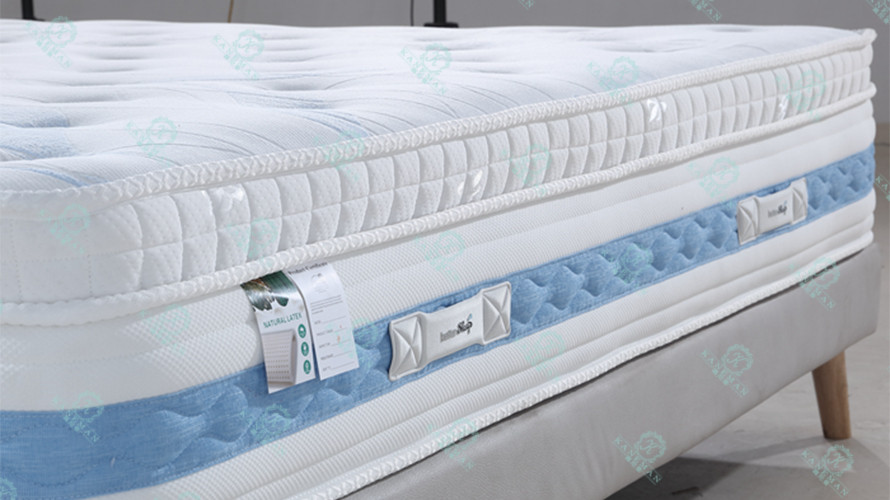 Do you want to know top rated best spring mattresses 2021? The high quality mattress with a luxury design, which is most eye-catching! What impressed most is the light blue color pattern, it is more suitable to see to become more calm and peace. Health care has become the focus of attention since the outbreak of COVID-19 around the world in late 2019. Therefore, the element of antibacterial need to follow. We have noticed that a good mattress also needs to meet the needs of health. Consequently, this spring mattress in a box is a well deserved eco-friendly and healthy compress mattress. Queen size spring mattress loading situation:303pcs/40HC for full container. Further more, the latex foam is high elasticity and anti-bug function help the body to keep great situation.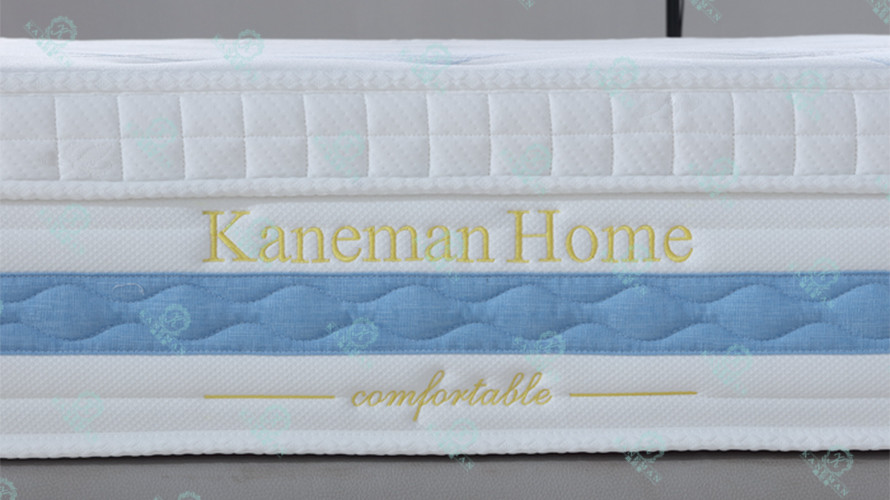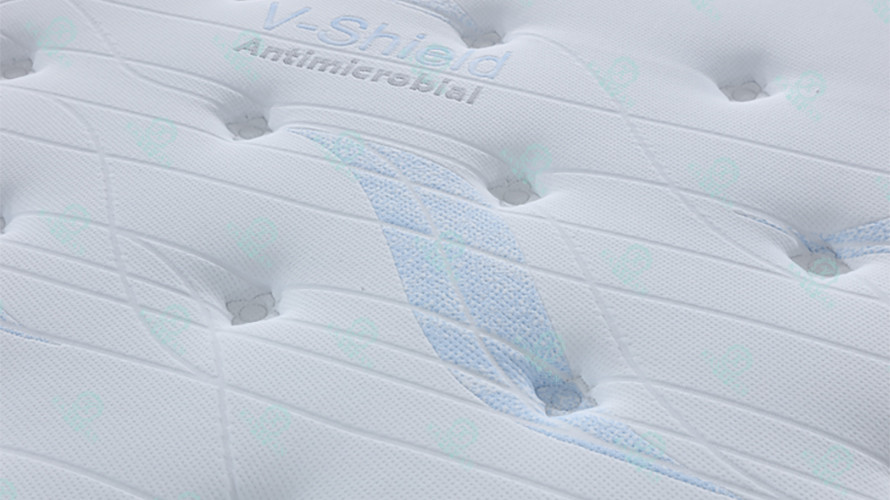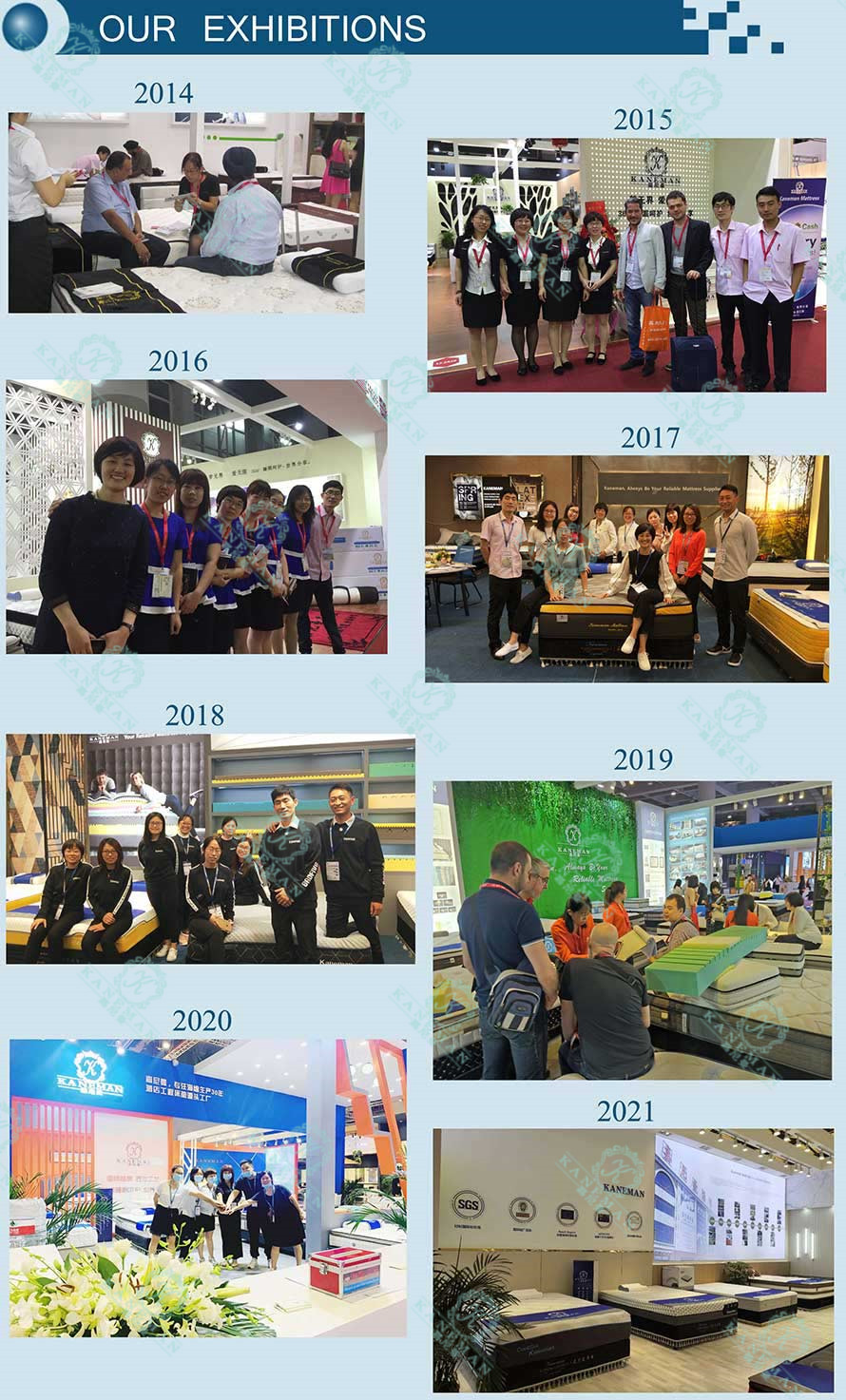 +86 18911569602
Sales Manager