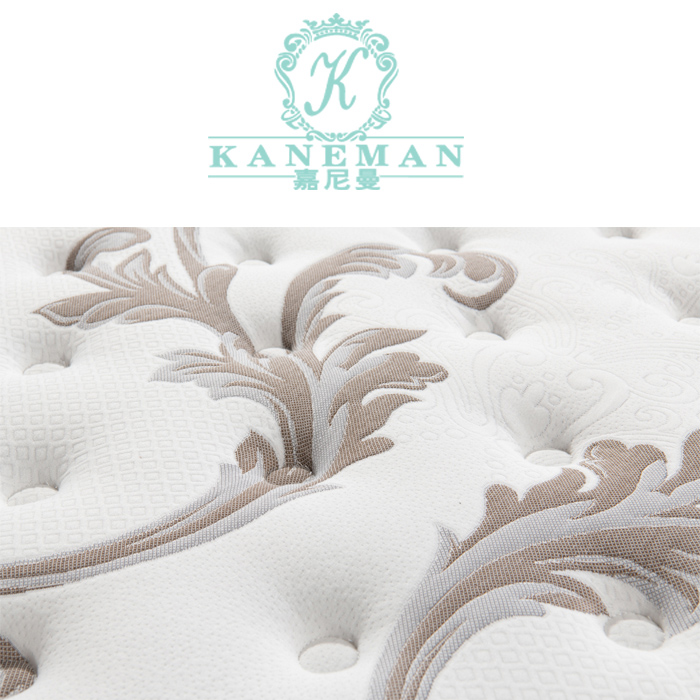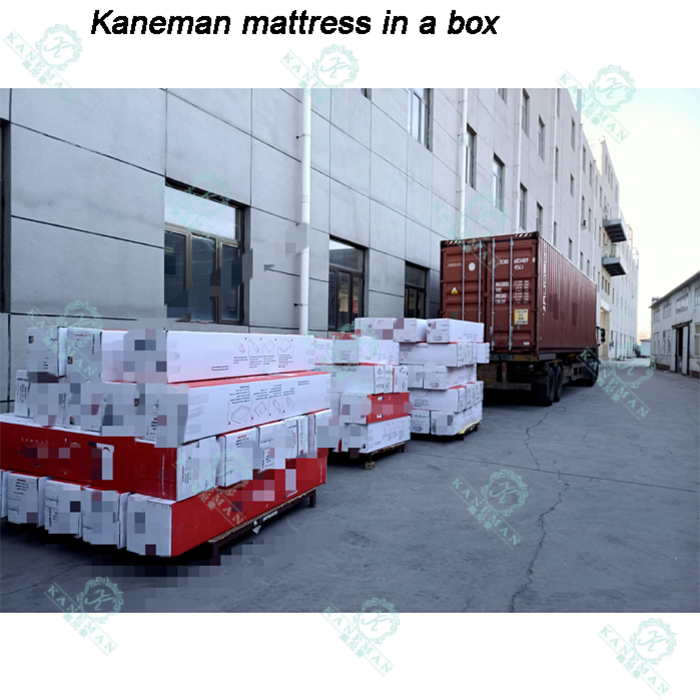 This custom memory foam mattress is good feedback from buyers and export to Korea, Singapore, Saudi Arabia, Thailand, Cambodia, Colombia, Australia, Belgium, Canada etc for hotelier mattress.
Brand
Kaneman or OEM/ODM
Original place
Hebei Province China(Mainland)
Model#
KMS2214
Firmness
Medium
Thickness
10 inch/25cm
Top Surface
Coffer Knitted fabric with 3cm foam and fiber quilted
Inner Materials
Eco-friendly white cotton felt
2cm cooling foam+3cm medium high density foam
Pocket spring 2.0mm steel wire 20cm height with foam encased 9cm protection wall
Eco-friendly white cotton felt
Bottom
Polyester fabric with 1cm quilting
Package
1.)vacuum rolled in a box
2.)vacuum flat in pallet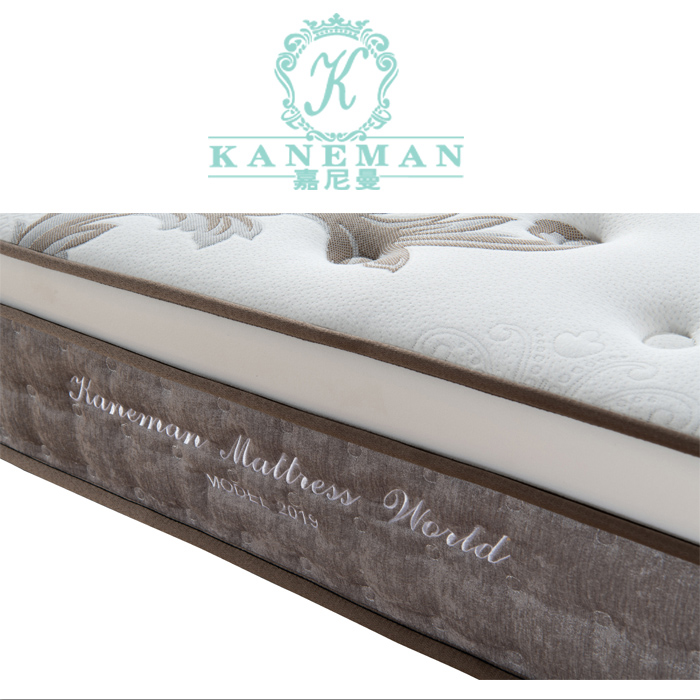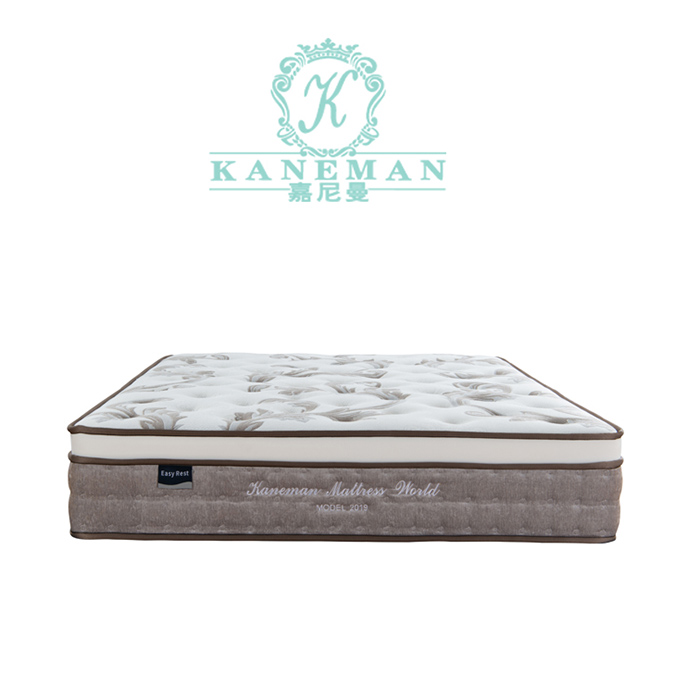 Buy spring mattress online? Want to know which one is best selling? Yes,this model is super great to know. Our outstanding designer drunk a cup of coffee,and take some rest after hard work. At this moment,the coffee comfort feeling makes him to design a mattress in coffee color series.And this elegant mattress come to our showroom. It is a full comfort feeling best hotel like mattress. To our surprise, it is still very popular among our wholesalers from 2019 to now. Inner great level materials makes it very special,different from turner traditional spring mattress,we treat is as spring rest mattress.As a sleep helper,cooling gel improves great comfort layers for the whole mattress.Additional the pocket coils in bags,they works well for a sweet deep sleep enjoyment! Kaneman as custom mattress manufacturers, we had OEM for over 150 brands for all over the world. Do you like to start your mattress? It is easy to start to work with us. For instance, the fabric, label, embroidery logo, box and others, we can talk the details to confirm them one by one. With our remarkable design team performance, we can design the mattress to meet your details artwork and mattress satisfaction finally.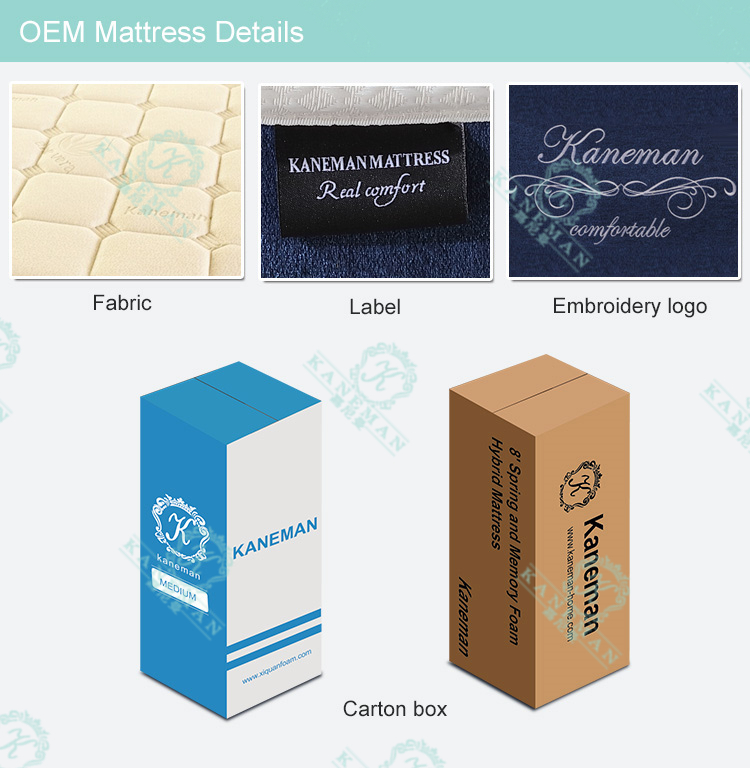 +86 18911569602
Sales Manager